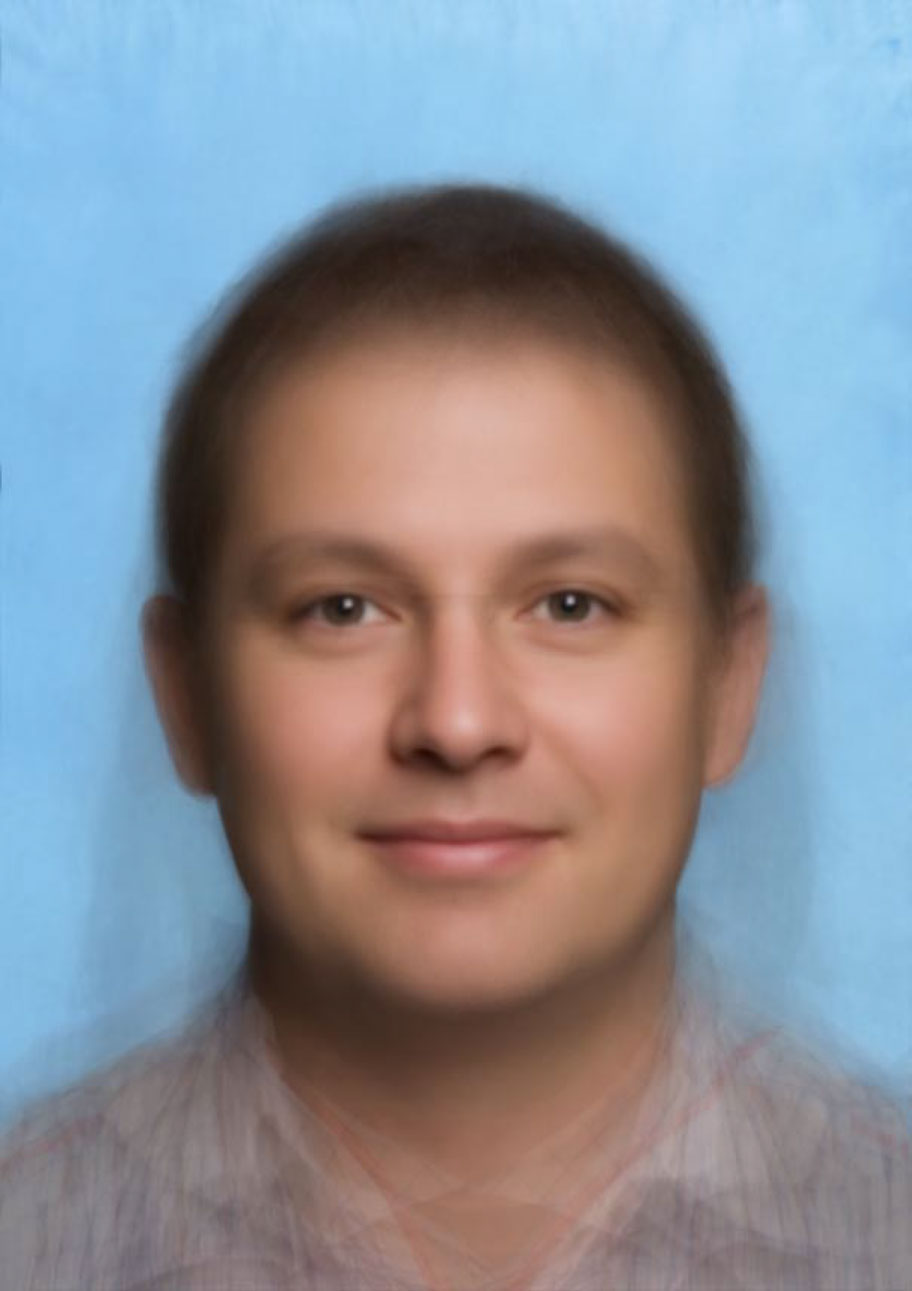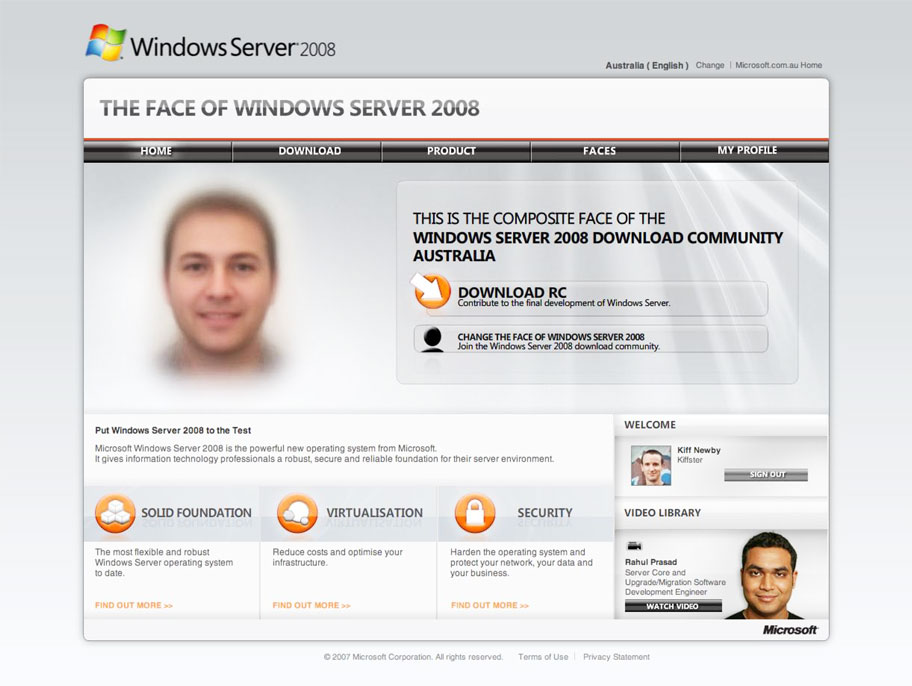 The face you see to the left is the combined, averaged face of thousands of IT professionals from around the world who help to build or test the Microsoft Winder Server 2008 application.
Before shipping important software, testing is required to ensure the software is free of major bugs and can handle real world scenarios. It's an important step before launch – but for IT professionals, the time investment isn't a trivial thing.
We thought we should give the community credit for their effort and help them share the experience with each other. To do this we built a website that not only provided the software download and product feature information you'd expect – but also allowed beta testers to create an profile with an uploaded image of themselves. This image was sent to facial detection software that, calculated the facial features and morphed them into the combined face of the community.
The campaign was the first international campaign to come from Wunderman's Sydney office, running in 32 countries around the world and gaining thousands of beta testers to help certify the readiness of the software.